Home Page
A staff member will be at the entrance of the facility to moderate temperature checks.
Temperatures will be checked at the entrance of all facilities each time you enter.
If you have a temp of 100.4 you will not be allowed into the facility.
Please stay home is you have any of these symptoms. Cough, fever, shortness of breath or difficulty
breathing, chills, repeated shaking with chills, muscle or body aches, headache, sore throat, new loss of
taste or smell, congestion or runny nose, nausea or vomiting and diarrhea.
If you are witnessed experiencing/displaying any of the COVID-19 symptoms you will be asked to leave the
facility immediately. Future action may be taken by the department towards a player and team captain
allowing players to play with known symptoms.
SEASON STARTS FOR THE FIRST WEEK NOVEMBER 9TH, 10TH, 11TH, 6:30, 7:30, 8:30
NO FANS ALLOWED IN THE GYM DURING THE MONTH OF NOVEMBER ONLY PLAYERS AND COACHES
COACHES PRINT UP THE ROSTER FROM THE ROSTER ICON AND PRINT AND HAVE YOUR PLAYERS SIGN
EACH TEAM IS $550 DISREGARD THE $600 FEE ON ROSTER
PLAYER MUST PAY THE $45 FEE TO STEP ON THE COURT NO EXCEPTIONS
MASKS MUST BE WORN IN THE GYM AT ALL TIMES ON AND OFF THE COURT
TEMPERATURE MUST BELOW 99 DEGREES AT CHECK POINT INSIDE THE GYM
ONLY COACHES AND PLAYERS AND STAFF MEMBERS ARE ALLOWED IN THE GYM
THIS WILL BE MONITORED FOR THE MONTH OF NOVEMBER AND RE-EVALUATED FOR DECEMBER
---
WE ARE BACK AND READY TO PLAY SAFE ||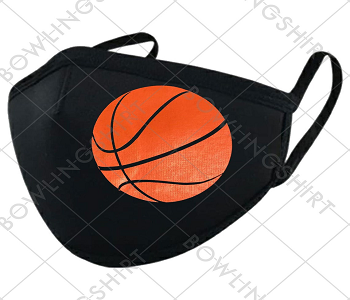 ||
THE 2021 - 2022 TAOS ADULT BASKETBALL SEASON IS READY TO TIP OFF THE FALL AND WINTER SEASON
SEASON WILL START IN NOVEMBER TBD, INTERESTED IN PUTTING A TEAM IN CONTACT JOJO
TEAM FEE $550 WHICH WILL INCLUDE 14 REGULAR LEAGUE SEASON GAMES EACH DIVISION PLUS A 3 GAME GUARANTEE END OF SEASON TOURNAMENT OF CHAMPION'S!
WE WILL BE UNDER CDC GUIDELINE SAFE PRACTICES
EMAIL JOJO VALDEZ AT STADIUMJAMJOJO@GMAIL.COM OR CALL 575-741-6061
---
2021-22 PRESENTATION PARTNERSHIP SPONSOR'S
WANDA LUCERO AGENCY, TOWN & COUNTRY CHEVROLET OF TAOS, CID'S FOOD AND THE CELLAR, RIO GRANDE MOTORSPORTS, LOS RIOS RIVER RUNNERS
---
Taos adult basketball program offers competition levels/divisions, current league standings, schedules and other league information available on this web-site.
Our mission strives to provide rewarding programs and services that enhance the quality of life for all ages. This web site has launched a GREEN CAMPAIGN encouraging the community to "Do something green by clicking on this web-site, players can view their schedules, the standings, and the latest updated news of meetings and promotions.
TABL "Creating Community Through People and Recreation"
This years our goal is to give back to our community by fundraising and special needs, "stay tuned"
---